The goals of the Artis lab are to understand the regulatory mechanisms that control immune cell homeostasis at the body's barrier surfaces. Employing diverse models of microbial colonization, pathogen infection and chronic inflammation, research in the Artis lab is examining how mammalian host genetics and signals derived from commensal microbial communities influence innate and adaptive immune responses in the skin, lung and intestine.
The Artis lab welcomes a diverse set of talents and fosters an interdisciplinary approach in its attempts to translate fundamental scientific discoveries into clinical innovations.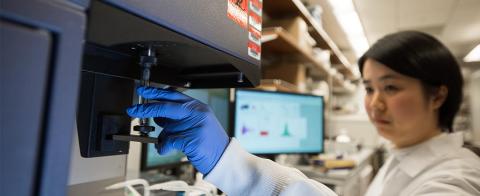 Ongoing studies are examining the influence of host genetic- and environmental-derived signals on the development and functions of innate and adaptive immune cells in the context of health and disease. The findings of these studies offer the potential to identify new therapeutic targets to limit infection, chronic inflammation and autoimmune diseases.